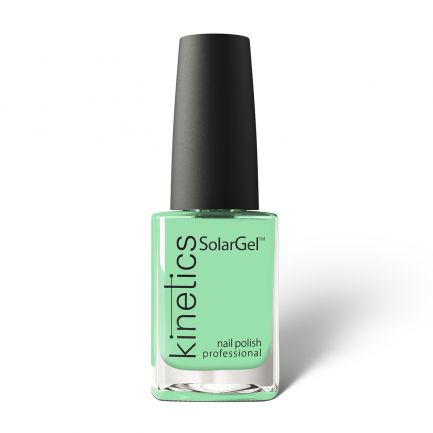 #540 SUBLIME
DESCRIPTION
Dusty Mint This crispy peppermint ice cream shade evokes creativity, freshness, and lightness. Its fresh, sublime color will evoke excitement for new things that take over and inspire you to make the best version of yourself. Get some iced peppermint matcha lattes and let your vision of a fresh start flow.
INSPIRATIONS
Iced pepperming matcha latte
Sea glass
Succulent garden
SOLARGEL PROFESSIONAL NAIL POLISH 0.5fl oz/15ml
SolarGel is a 2-step latest-generation nail polish system that uses elements of gel polish to achieve superior shine and give it a gel-like look whithout drying in a lamp. It has a scratch-resistant top coat, providing longer wear time compared to traditional nail polish.
FEATURES:
Up to 10 Days Wear
Incredible glossy gel like shine
3d brush - application as easy as never before