#437 MILD FLAWS | Kineticsbeauty.com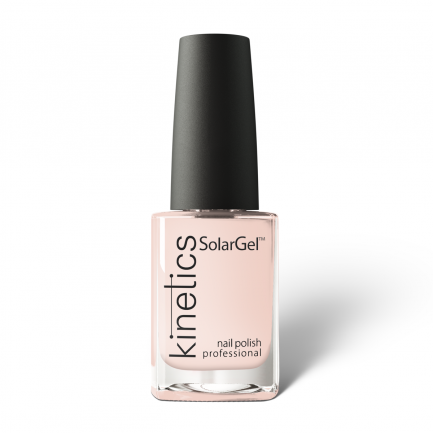 #437 MILD FLAWS
DESCRIPTION:
Satin beige
There is something pure about every imperfection. Like tiny dew drops reflecting morning light and telling stories of wild summer memories. Save a dried hydrangea as your last summer's souvenir. There is just something about the lacy, delicate, aged texture of one that is past its prime.
INSPIRATION:
Cotton plants
Wool
Dried plants
SOLARGEL PROFESSIONAL NAIL POLISH 0.5fl oz/15ml
SolarGel is a 2-step latest-generation nail polish system that uses elements of gel polish to achieve superior shine and give it a gel-like look whithout drying in a lamp. It has a scratch-resistant top coat, providing longer wear time compared to traditional nail polish.
FEATURES:
Up to 10 Days Wear
Incredible glossy gel like shine
3d brush - application as easy as never before