#442 WHISPER | Kineticsbeauty.com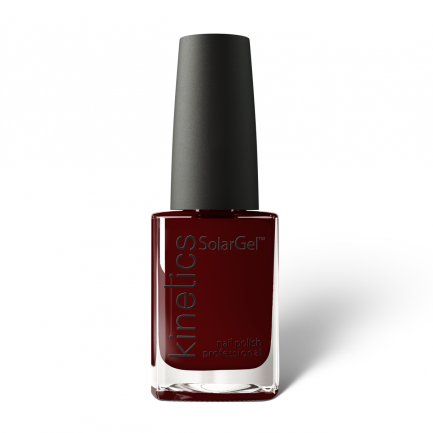 #442 WHISPER
DESCRIPTION
Burgundy
A deep tone of voice whispers highlights of your background, of all those things that made you who you are today. Inspired by Mark Rothko's artwork, this deep burgundy red symbolizes wealth, power, and ambition. A dark reddish-purple color, like the color of wine, it has been well aged and improved.
INSPIRATION
Mark Rothko art
Black raspberries
Deep red grotto
SOLARGEL PROFESSIONAL NAIL POLISH 0.5fl oz/15ml
SolarGel is a 2-step latest-generation nail polish system that uses elements of gel polish to achieve superior shine and give it a gel-like look whithout drying in a lamp. It has a scratch-resistant top coat, providing longer wear time compared to traditional nail polish.
FEATURES:
Up to 10 Days Wear
Incredible glossy gel like shine
3d brush - application as easy as never before