A BIT OF A DEVIL | Kineticsbeauty.com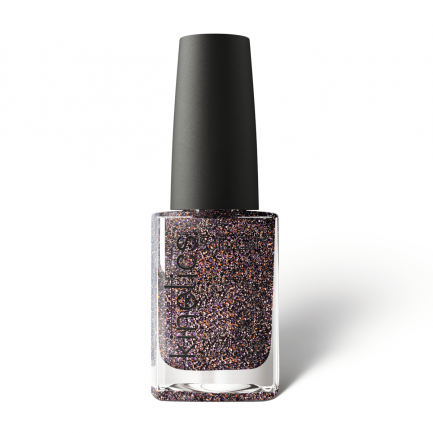 #449 A BIT OF A DEVIL
DESCRIPTION:
Glitter storm
Being unique means having a little bit of everything. Counting sugar and spices add some devilish notes. An authentically beautiful shade of so many glitter pieces.
INSPIRATION:
Star storms
Black magic
Fireworks
SOLARGEL PROFESSIONAL NAIL POLISH 0.5fl oz/15ml
SolarGel is a 2-step latest-generation nail polish system that uses elements of gel polish to achieve superior shine and give it a gel-like look whithout drying in a lamp. It has a scratch-resistant top coat, providing longer wear time compared to traditional nail polish.
FEATURES:
Up to 10 Days Wear
Incredible glossy gel like shine
3d brush - application as easy as never before