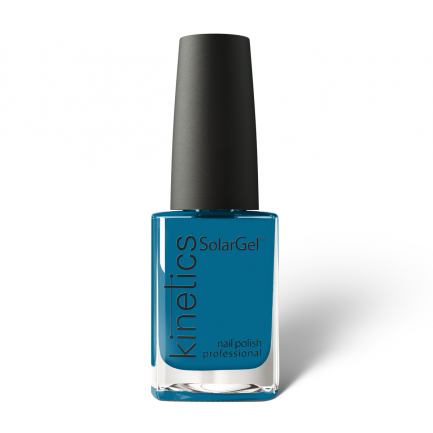 #508 DENIM GODS
DESCRIPTION
Like peace of mind in your comfort zone, this exquisite blue shade will make you feel like you're in the right place at the right time. The good old truth that nothing is more convenient than your favorite denim out"t holds true with this shade — it will fit perfectly in every situation.
INSPIRATION
Tower lights on dark nights
SOLARGEL PROFESSIONAL NAIL POLISH 0.5fl oz/15ml
SolarGel is a 2-step latest-generation nail polish system that uses elements of gel polish to achieve superior shine and give it a gel-like look whithout drying in a lamp. It has a scratch-resistant top coat, providing longer wear time compared to traditional nail polish.
FEATURES:
Up to 10 Days Wear
Incredible glossy gel like shine
3d brush - application as easy as never before