WHATEVER, BLUE | Kineticsbeauty.com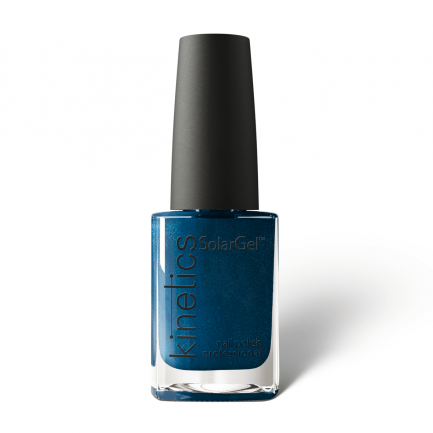 #452 WHATEVER, BLUE
DESCRIPTION:
Dark shimmer teal
A shade that calms you down. When everything is too much and you are keen on a for a major city break, call it blue. The mist of shimmers in this teal blue shade will energise and clean your mindset, like watching the moon glare in dark waters.
INSPIRATION:
Teal rocks
Dazzling moon reflections in water
Bright city breaks
SOLARGEL PROFESSIONAL NAIL POLISH 0.5fl oz/15ml
SolarGel is a 2-step latest-generation nail polish system that uses elements of gel polish to achieve superior shine and give it a gel-like look whithout drying in a lamp. It has a scratch-resistant top coat, providing longer wear time compared to traditional nail polish.
FEATURES:
Up to 10 Days Wear
Incredible glossy gel like shine
3d brush - application as easy as never before