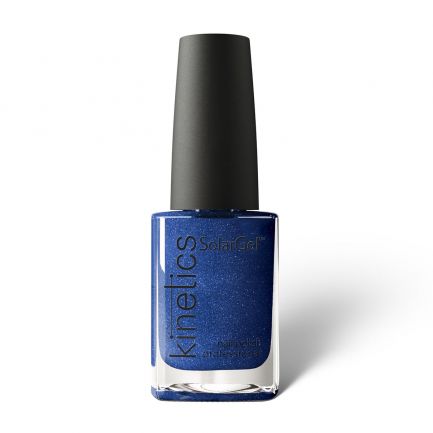 #586 MIDNIGHT VELVET
DESCRIPTION
Dark blue
An intense and dynamic dark blue shade with a metallic attitude that will leave a powerful, yet positive and intelligent impact on any social gathering. This shade represents the romantic midnights that end with looking into the shining moonlight.
INSPIRATION
Picasso paintings
Rainy days
Pillow talk
SOLARGEL PROFESSIONAL NAIL POLISH 0.5fl oz/15ml
SolarGel is a 2-step latest-generation nail polish system that uses elements of gel polish to achieve superior shine and give it a gel-like look without drying in a lamp. It has a scratch-resistant top coat, providing longer wear time compared to traditional nail polish.
FEATURES:
Up to 10 Days Wear
Incredible glossy gel like shine
3d brush - application as easy as never before