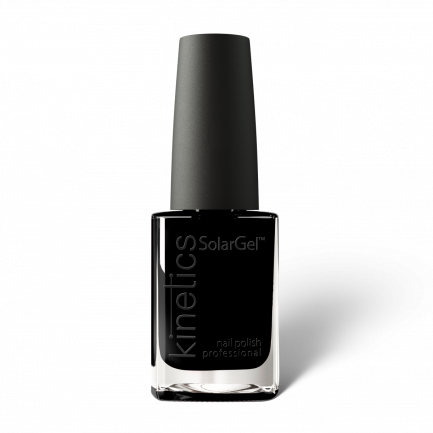 #580 BLACK HOLE
DESCRIPTION
Pitch black
The blackest shade in our whole color range will be a perfect addition to every season's color palette. It's inspired by the super dark Vantablack and shadows of enigma. Dare to dive into the unknown and enjoy this elegant summer mystery.
INSPIRATION
Vantablack
Black hole
Shadows
SOLARGEL PROFESSIONAL NAIL POLISH 0.5fl oz/15ml
SolarGel is a 2-step latest-generation nail polish system that uses elements of gel polish to achieve superior shine and give it a gel-like look without drying in a lamp. It has a scratch-resistant top coat, providing longer wear time compared to traditional nail polish.
FEATURES:
Up to 10 Days Wear
Incredible glossy gel like shine
3d brush - application as easy as never before
Featured On Collection:
TRIBE