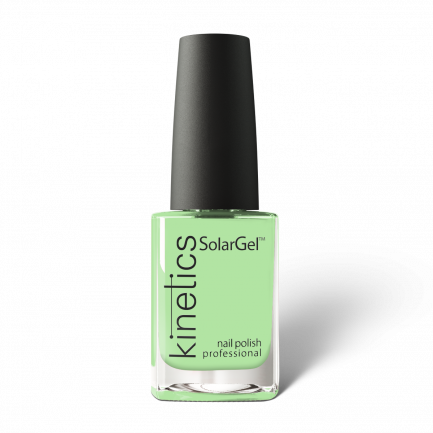 #574 APPLETINI
DESCRIPTION
Apple mint
Oh, so fresh and tasty! First things first, let's have some appletinis! As one of the trendy shades of this upcoming season, mix and match it with any other from the collection, and the result will be stunning. This shade, described as apple mint, is a bright, soft pastel green that reminds us of the sweet taste of pistachio ice cream.
INSPIRATION
Pistachio ice cream
Tropical sunlight
Appletini cocktail
SOLARGEL PROFESSIONAL NAIL POLISH 0.5fl oz/15ml
SolarGel is a 2-step latest-generation nail polish system that uses elements of gel polish to achieve superior shine and give it a gel-like look without drying in a lamp. It has a scratch-resistant top coat, providing longer wear time compared to traditional nail polish.
FEATURES:
Up to 10 Days Wear
Incredible glossy gel like shine
3d brush - application as easy as never before
Featured On Collection:
TRIBE