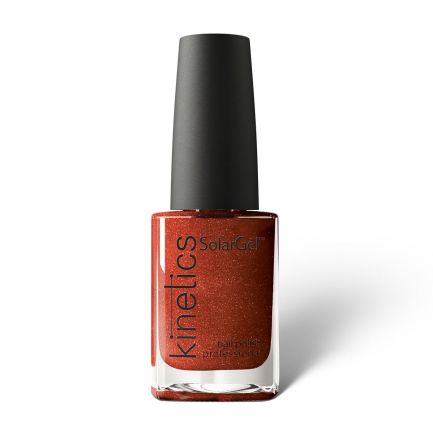 #585 ASCENDANCE
DESCRIPTION
Russet red
This fall we delve into the energies that each of us possesses. A glamorous metallic russet red shade that inspires us to become more than just a physical being but also to ascend towards a bigger consciousness.
INSPIRATION
Vintage goods
Elegant evenings
Spirituality
SOLARGEL PROFESSIONAL NAIL POLISH 0.5fl oz/15ml
SolarGel is a 2-step latest-generation nail polish system that uses elements of gel polish to achieve superior shine and give it a gel-like look without drying in a lamp. It has a scratch-resistant top coat, providing longer wear time compared to traditional nail polish.
FEATURES:
Up to 10 Days Wear
Incredible glossy gel like shine
3d brush - application as easy as never before