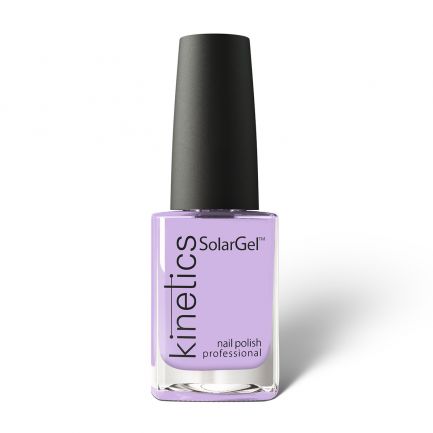 #538 FLASHBACK
DESCRIPTION
Lilac Lights Light purple symbolizes a first love and pure serenity. It's a calming shade, reminding you of those warm summer sunlight rays that rush through lilac flowers and reflect on your skin. Flash back to midsummer nights when the skies blend from cold blue to warm purple shades.
INSPIRATIONS
Lavender fields
Summer nights Water lillies artwork by
Claude Monet
SOLARGEL PROFESSIONAL NAIL POLISH 0.5fl oz/15ml
SolarGel is a 2-step latest-generation nail polish system that uses elements of gel polish to achieve superior shine and give it a gel-like look whithout drying in a lamp. It has a scratch-resistant top coat, providing longer wear time compared to traditional nail polish.
FEATURES:
Up to 10 Days Wear
Incredible glossy gel like shine
3d brush - application as easy as never before