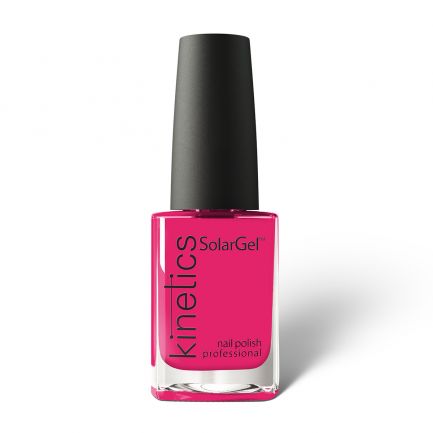 #536 ESSENCE OF ALL
DESCRIPTION
Deep Pink This uplifting deep shade of pink is the main shade of the collection. It's a marvelous and exquisite color that motivates you to posh up and enjoy life as our essence of all. Dive in and let this delicate saturation of neon open new horizons to new opportunities.
INSPIRATIONS
Mexican interiors
Rhubarb wine
Pink pong salvia flowers
SOLARGEL PROFESSIONAL NAIL POLISH 0.5fl oz/15ml
SolarGel is a 2-step latest-generation nail polish system that uses elements of gel polish to achieve superior shine and give it a gel-like look whithout drying in a lamp. It has a scratch-resistant top coat, providing longer wear time compared to traditional nail polish.
FEATURES:
Up to 10 Days Wear
Incredible glossy gel like shine
3d brush - application as easy as never before