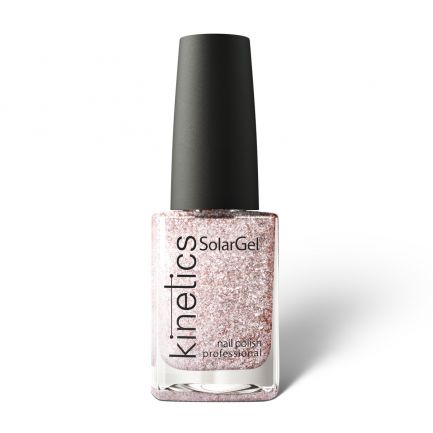 #518 SUCCESS IN ROSE
DESCRIPTION:
Pink silver
This eclectic silver pink thrives on outstanding events when you want to be the center of attention, because it is hard to take your eyes off this expressive color. Imagine a sparkling rose wine encouraging your spirit — the same energy will be spread by this shade, and we call that success.
INSPIRATION:
Pink Christmas Winter Wonderland
Rose gold jewelry
Rose bubbly
SOLARGEL PROFESSIONAL NAIL POLISH 0.5fl oz/15ml
SolarGel is a 2-step latest-generation nail polish system that uses elements of gel polish to achieve superior shine and give it a gel-like look whithout drying in a lamp. It has a scratch-resistant top coat, providing longer wear time compared to traditional nail polish.
FEATURES:
Up to 10 Days Wear
Incredible glossy gel like shine
3d brush - application as easy as never before