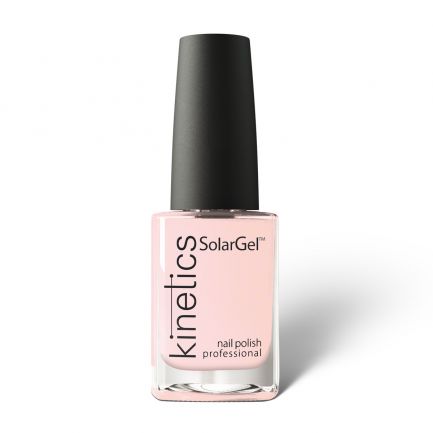 #517 ROMANCE OF NUDE
DESCRIPTION:
Beige pink with sparkle dust
This soft powder blush illuminated by sparkle dust is the only ambassador of a gentle feminine touch among this collection's shades. The slightly pink nude color with a blow of golden shimmers will remind you of cozy winter weekends wearing delicate silk slip dresses and mohair cardigans for an ultimate romantic getaway.
INSPIRATION:
Airy mohair cardigans
Gold powder blush
Honeymoon phase
SOLARGEL PROFESSIONAL NAIL POLISH 0.5fl oz/15ml
SolarGel is a 2-step latest-generation nail polish system that uses elements of gel polish to achieve superior shine and give it a gel-like look whithout drying in a lamp. It has a scratch-resistant top coat, providing longer wear time compared to traditional nail polish.
FEATURES:
Up to 10 Days Wear
Incredible glossy gel like shine
3d brush - application as easy as never before