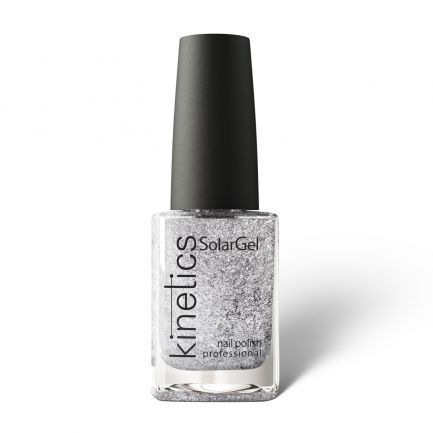 #519 INFLUENCE SPICES
DESCRIPTION:
Silver
As independent as the mercury element, this shade of silver flakes influences us more than we imagine. Many countries have a New Year's tradition of lead pouring at midnight, where you can predict your future just by looking at the mystical silver figures. Now we have made it easier – just look at your silver nails and tell us what's on your mind! Say it loud and make it happen!
INSPIRATION:
Mercury element
Lead pouring tradition
Angel hair decorations
SOLARGEL PROFESSIONAL NAIL POLISH 0.5fl oz/15ml
SolarGel is a 2-step latest-generation nail polish system that uses elements of gel polish to achieve superior shine and give it a gel-like look whithout drying in a lamp. It has a scratch-resistant top coat, providing longer wear time compared to traditional nail polish.
FEATURES:
Up to 10 Days Wear
Incredible glossy gel like shine
3d brush - application as easy as never before