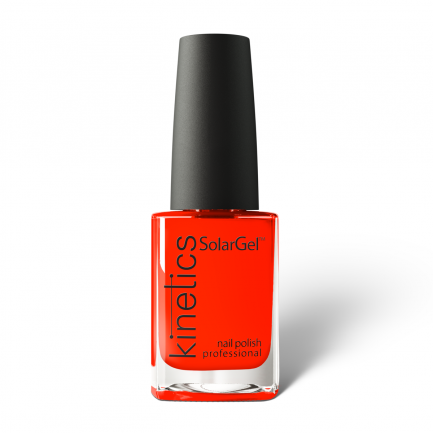 # 463 GUILTLESS
DESCRIPTION
Impulsive and wild shade that screams for attention.
Bold alert of putting your need upper than society requires. Color of passion and dynamic lifestyle that symbolises courage and living wide with no sense of guilt.
INSPIRATION
SOLARGEL PROFESSIONAL NAIL POLISH 0.5fl oz/15ml
SolarGel is a 2-step latest-generation nail polish system that uses elements of gel polish to achieve superior shine and give it a gel-like look whithout drying in a lamp. It has a scratch-resistant top coat, providing longer wear time compared to traditional nail polish.
FEATURES:
Up to 10 Days Wear
Incredible glossy gel like shine
3d brush - application as easy as never before