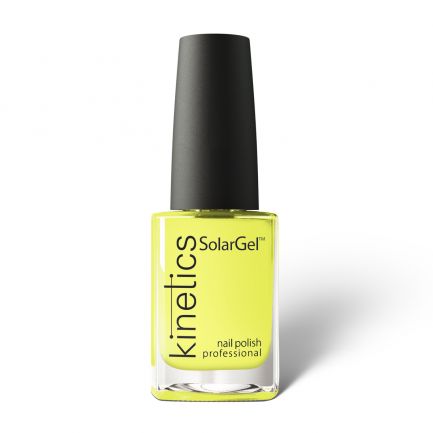 #461 ELECTRA
DESCRIPTION
Vivid electra claims emits a fascinating energy, a bit toxic notion like overdosing energy drinks. This shade is an awakening call and a fresh breath of air for all those rebel hearts we have celebrated before. Pure joy and spiritually fascination has to be on your accessory list this season.
INSPIRATION
Transparent fashion accessories
SOLARGEL PROFESSIONAL NAIL POLISH 0.5fl oz/15ml
SolarGel is a 2-step latest-generation nail polish system that uses elements of gel polish to achieve superior shine and give it a gel-like look whithout drying in a lamp. It has a scratch-resistant top coat, providing longer wear time compared to traditional nail polish.
FEATURES:
Up to 10 Days Wear
Incredible glossy gel like shine
3d brush - application as easy as never before