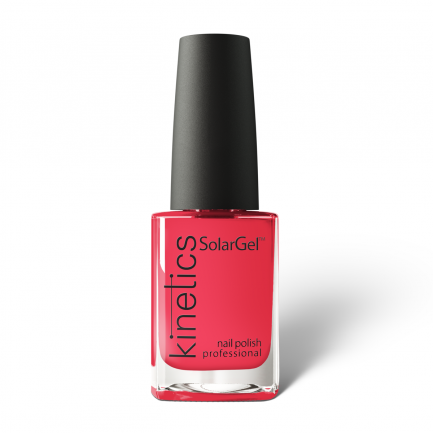 #462 RASPBERRY GIN
DESCRIPTION
Tender rouge
Peachy rouge shade reflects romantic vibes and good foresight about upcoming events. Daydreaming leads to actual milestones empowering your growth to blooming phase. Charming color will boost your feminine and will let you inspire others.
INSPIRATION
Raspberry gin
Watermelon smoothie
Full blooming
SOLARGEL PROFESSIONAL NAIL POLISH 0.5fl oz/15ml
SolarGel is a 2-step latest-generation nail polish system that uses elements of gel polish to achieve superior shine and give it a gel-like look whithout drying in a lamp. It has a scratch-resistant top coat, providing longer wear time compared to traditional nail polish.
FEATURES:
Up to 10 Days Wear
Incredible glossy gel like shine
3d brush - application as easy as never before