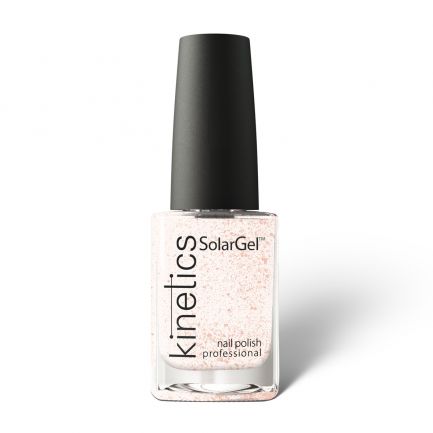 #525 LUCID FANTASY
DESCRIPTION
Light egg-shell effect
This loaded white shade speckled with bubbly nude sprinkles is spiritually fulfilled, and its trendy egg-shell effect won't leave you indifferent. As white itself represents purity and innocence, this shade's character offers a deep fantasy of lightness in a fashion-upgrade way.
INSPIRATIONS
Plaster textured abstract artwork
Pastel white shells
Ancient sculptures
SOLARGEL PROFESSIONAL NAIL POLISH 0.5fl oz/15ml
SolarGel is a 2-step latest-generation nail polish system that uses elements of gel polish to achieve superior shine and give it a gel-like look whithout drying in a lamp. It has a scratch-resistant top coat, providing longer wear time compared to traditional nail polish.
FEATURES:
Up to 10 Days Wear
Incredible glossy gel like shine
3d brush - application as easy as never before