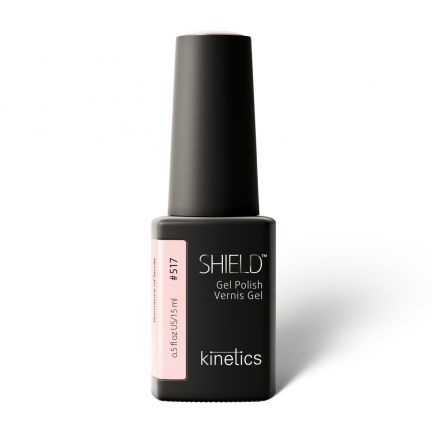 #517 ROMANCE OF NUDE
DESCRIPTION:
Beige pink with sparkle dust
This soft powder blush illuminated by sparkle dust is the only ambassador of a gentle feminine touch among this collection's shades. The slightly pink nude color with a blow of golden shimmers will remind you of cozy winter weekends wearing delicate silk slip dresses and mohair cardigans for an ultimate romantic getaway.
INSPIRATION:
Airy mohair cardigans
Gold powder blush
Honeymoon phase
SHIELD PROFESSIONAL GEL POLISH 0.5 fl oz/15 ml
Shield gel polish is a classic 3-step highly pigmented professional formula with a wide color range. It cures in both UV and LED lamps. All Shield colors are available also in SolarGel Professional Nail Polish formula.