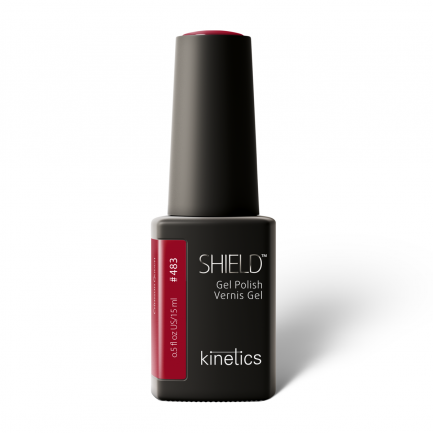 #483 CRIMSON QUEEN
DESCRIPTION:
This magical crimson berry shade of emo dark red is a piece of art.
INSPIRATION:
Carolina reaper chilli pepper
Cranberry bourbon night
Late-night bike rides and traffic lights
SHIELD PROFESSIONAL NAIL POLISH 0.5 fl oz/15 ml
Shield gel polish is a classic 3-step highly pigmented professional formula with a wide color range. It cures in both UV and LED lamps. All Shield colors are available also in SolarGel Professional Nail Polish formula.