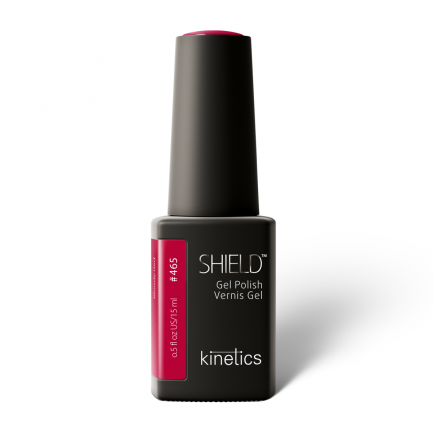 # 465 BLOODY RED
DESCRIPTION
This very berry blush shade is so bloody red, like mixing all the best red shades together getting a dream color that will fit to everyone. Gentle and ladylike notion of shade will inspire for beautiful and pampering actions, have to love it!
INSPIRATION
Tea roses
SHIELD PROFESSIONAL NAIL POLISH 0.5 fl oz/15 ml
Shield gel polish is a classic 3-step highly pigmented professional formula with a wide color range. It cures in both UV and LED lamps. All Shield colors are available also in SolarGel Professional Nail Polish formula.