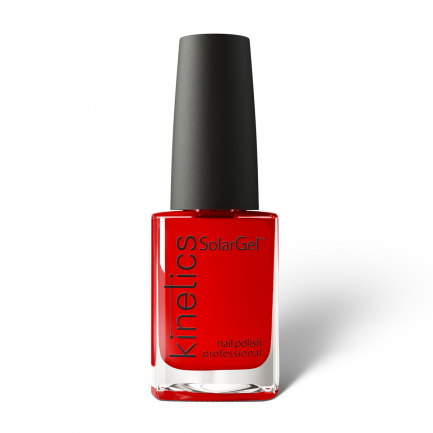 # 464 SCARLET LETTER
DESCRIPTION
"Call me Cherry" she glamorously added on her farewell party. Mysterious alter-ego of plain and almost faded person has been born. If this shade would be a career option – it would be an exotic dancer just for stubborn fun, even if it adds you a specific stamp. Would you dare to live as you want?
INSPIRATION
The novel "The Scarlet Letters"
SOLARGEL PROFESSIONAL NAIL POLISH 0.5fl oz/15ml
SolarGel is a 2-step latest-generation nail polish system that uses elements of gel polish to achieve superior shine and give it a gel-like look whithout drying in a lamp. It has a scratch-resistant top coat, providing longer wear time compared to traditional nail polish.
FEATURES:
Up to 10 Days Wear
Incredible glossy gel like shine
3d brush - application as easy as never before