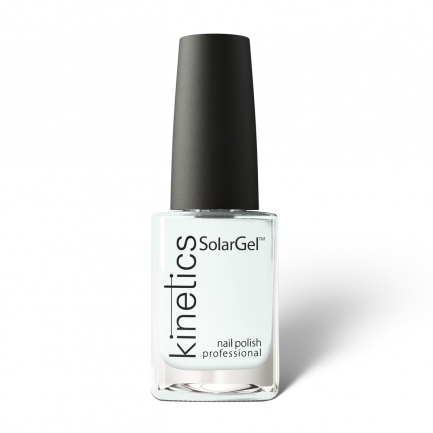 #429 Hurricane Mode
DESCRIPTION:
Misty White
The color of silence shortly before the storm. The moment of concentration, when the mind is free of unnecessary emotions and anxiety no longer matters. You are ready to go and play by your own rules; all you need is to hear that starter pistol. Now is the time. You are the storm, and you will lead the direction.
INSPIRATION:
Marble statues
Hurricane skies
Heavy rain
SOLARGEL PROFESSIONAL NAIL POLISH 0.5fl oz/15ml
SolarGel is a 2-step latest-generation nail polish system that uses elements of gel polish to achieve superior shine and give it a gel-like look whithout drying in a lamp. It has a scratch-resistant top coat, providing longer wear time compared to traditional nail polish.
FEATURES:
Up to 10 Days Wear
Incredible glossy gel like shine
3d brush - application as easy as never before