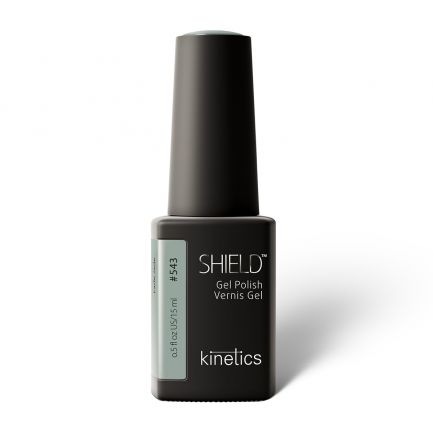 #543 FADE JADE
DESCRIPTION
Jade green This beautiful shade connects stunning and meaningful colors. The jade gemstone, made of jadeite or nephrite, is commonly green but also comes in shades of white, blue, brown, red, black, and lavender. As such, our shade has several moods and features.
INSPIRATION
Jade gemstone
Cactus
Foggy dawn by the river
SHIELD PROFESSIONAL GEL POLISH 0.5 fl oz/15 ml
Shield gel polish is a classic 3-step highly pigmented professional formula with a wide color range. It cures in both UV and LED lamps. All Shield colors are available also in SolarGel Professional Nail Polish formula. SHIELD gel polish is made in HEMA-free formula.
HEMA is a monomer that can generate unwanted skin reactions, like itching, peeling and redness. We improved the formula, by replacing this ingredient with a different one, that has larger molecule size and can not penetrate the skin, so can provide a safer manicure. With SHIELD Gel polish offer your customers a safer manicure, with decreased risk of unwanted skin reactions