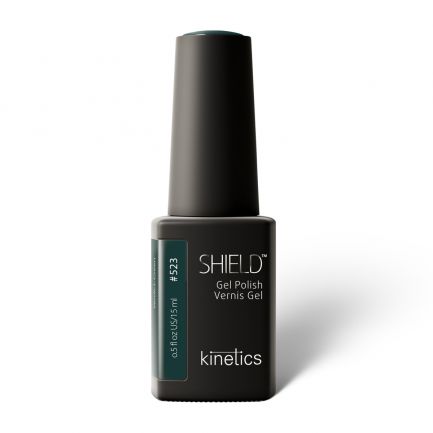 #523 VERDICT: GREEN
DESCRIPTION:
Dark green
We're giving you the green light to persuade your personality, the boost, and the verdict. Green is a color of life and growth, the shade of balance, and is mostly associated with success. All you have to do is stand up, feel the power of yourself, and never stop again.
INSPIRATION:
Coniferous forest
Matte fabrics
Green light
SHIELD PROFESSIONAL GEL POLISH 0.5 fl oz/15 ml
Shield gel polish is a classic 3-step highly pigmented professional formula with a wide color range. It cures in both UV and LED lamps. All Shield colors are available also in SolarGel Professional Nail Polish formula.