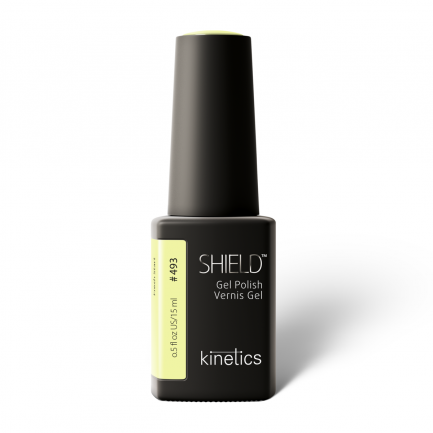 #493 FRESH START
DESCRIPTION
Feel the fresh start when thriving leaves flourish the Earth. The trendy shade of 2020 is the opener for this season in many fashion shows as the new beginning of a powerful phase. By mixing together two energetic colors, like green and yellow, we create a vitality boost for your soul, the same as refreshing lemonade when you are thirsty.
INSPIRATION
Chartreuse cocktails
SHIELD PROFESSIONAL NAIL POLISH 0.5 fl oz/15 ml
Shield gel polish is a classic 3-step highly pigmented professional formula with a wide color range. It cures in both UV and LED lamps. All Shield colors are available also in SolarGel Professional Nail Polish formula.