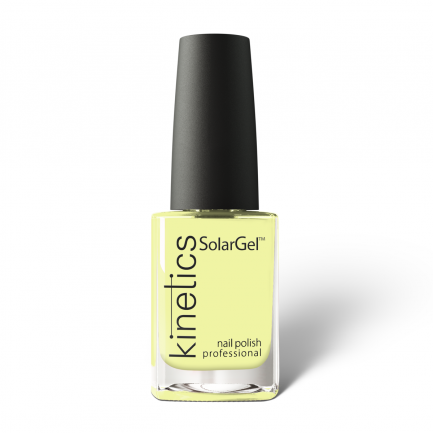 #493 FRESH START
DESCRIPTION
Feel the fresh start when thriving leaves flourish the Earth. The trendy shade of 2020 is the opener for this season in many fashion shows as the new beginning of a powerful phase. By mixing together two energetic colors, like green and yellow, we create a vitality boost for your soul, the same as refreshing lemonade when you are thirsty.
INSPIRATION
Chartreuse cocktails
SOLARGEL PROFESSIONAL NAIL POLISH 0.5fl oz/15ml
SolarGel is a 2-step latest-generation nail polish system that uses elements of gel polish to achieve superior shine and give it a gel-like look whithout drying in a lamp. It has a scratch-resistant top coat, providing longer wear time compared to traditional nail polish.
FEATURES:
Up to 10 Days Wear
Incredible glossy gel like shine
3d brush - application as easy as never before