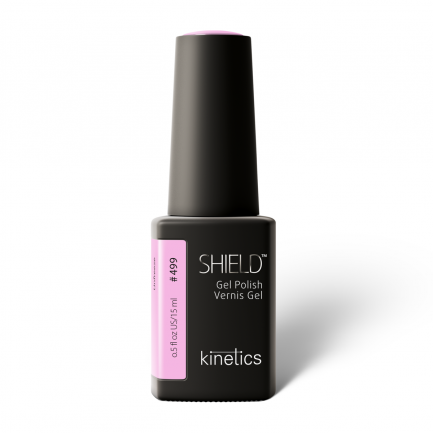 #499 UNFREEZE
DESCRIPTION
In a shade of spirituality when the energy of red and the calmness of blue are mixed, this
magical tincture has been released. Imagine the sweet fragrance of early spring lilacs, how
air flows with this miraculous scent, unfreezing all the negations you have kept for a while.
Release and let it go, breathe in, and start over this magical moment..
INSPIRATION
Blueberry ice cream
SHIELD PROFESSIONAL NAIL POLISH 0.5 fl oz/15 ml
Shield gel polish is a classic 3-step highly pigmented professional formula with a wide color range. It cures in both UV and LED lamps. All Shield colors are available also in SolarGel Professional Nail Polish formula.