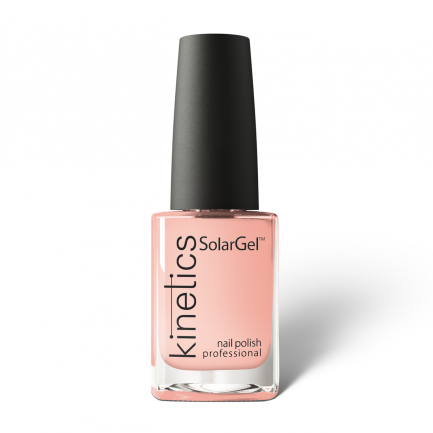 #455 PEACH ROCK
DESCRIPTION:
Warmth ambassador of coming spring and most romantic time of the year. Same as Pink coral gemstone has the power to purify negative energy, our Peach Rock will enlighten with positive thoughts and wise mindfulness.
INSPIRATION:
Pink peaches
Pink coral gemstones
Spring blooms
SOLARGEL PROFESSIONAL NAIL POLISH 0.5fl oz/15ml
SolarGel is a 2-step latest-generation nail polish system that uses elements of gel polish to achieve superior shine and give it a gel-like look whithout drying in a lamp. It has a scratch-resistant top coat, providing longer wear time compared to traditional nail polish.
FEATURES:
Up to 10 Days Wear
Incredible glossy gel like shine
3d brush - application as easy as never before