LET'S MAKE A MISTAKE | Kineticsbeauty.com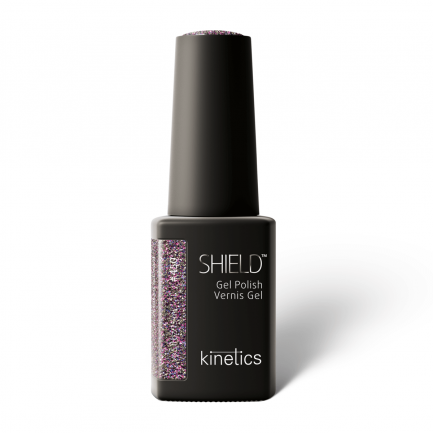 #450 LET'S MAKE A MISTAKE
DESCRIPTION:
Violet stardusts
Flashbacks from the Studio 54 dance floors remind you of the young and wild lifestyle we used to survive. This shade is our proof and a good hint of the abbreviation YOLO. The dark violet glitter mixture is on your must-have list next to that splendid sequin dress.
INSPIRATION:
Sequin gowns
Studio 54
Midnight's blackout
SHIELD PROFESSIONAL NAIL POLISH 0.37 fl oz/11 ml
Shield gel polish is a classic 3-step highly pigmented professional formula with a wide color range. It cures in both UV and LED lamps. All Shield colors are available also in SolarGel Professional Nail Polish formula.