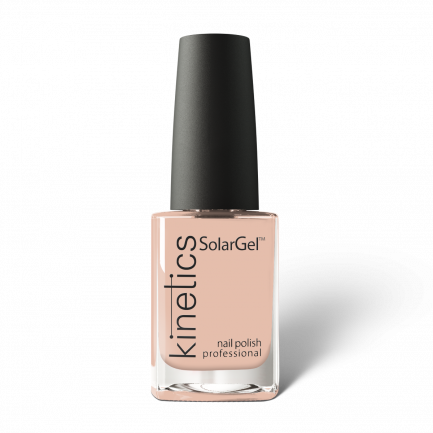 #573 AUTHENTIC NUDE
DESCRIPTION
Warm beige
This soft, sandy beige shade, slightly warmer than we usually imagine sand's color, will look dazzling with golden skin tones at the peak of summer. Go on vacation, enjoy those beautiful moments when time stops, and let yourself be truly authentic. Fresh linen fabrics and boho interior decorations will let you breathe and relax even more.
INSPIRATION
Sandy seaside
Boho decorations
Linen textile
SOLARGEL PROFESSIONAL NAIL POLISH 0.5fl oz/15ml
SolarGel is a 2-step latest-generation nail polish system that uses elements of gel polish to achieve superior shine and give it a gel-like look without drying in a lamp. It has a scratch-resistant top coat, providing longer wear time compared to traditional nail polish.
FEATURES:
Up to 10 Days Wear
Incredible glossy gel like shine
3d brush - application as easy as never before
Featured On Collection:
TRIBE