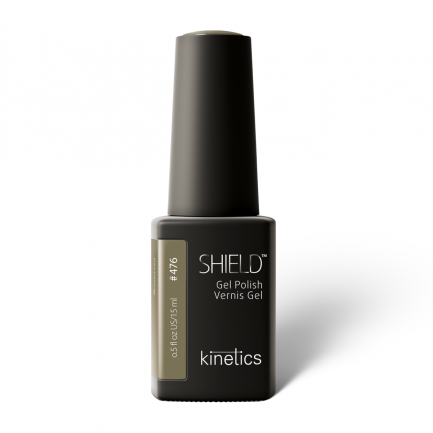 # 476 RENASCENT
DESCRIPTION
Harmonized and deep shade of olives known as the color of peace. Blending perfectly with other tones of the Renascent collection, this shade has power of laurel wreath. Olive green evokes space, wisdom, and compassion for humanity.
INSPIRATION
Camouflage pattern
SHIELD PROFESSIONAL NAIL POLISH 0.5 fl oz/15 ml
Shield gel polish is a classic 3-step highly pigmented professional formula with a wide color range. It cures in both UV and LED lamps. All Shield colors are available also in SolarGel Professional Nail Polish formula.