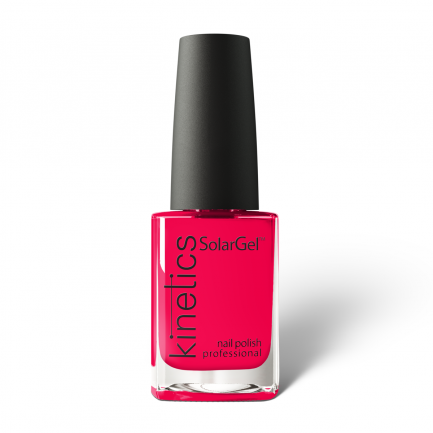 #425 RedHashtag
DESCRIPTION
Spring Break Red
Before disconnecting from the mainstream world, remember to update your status with this red flag also known as #redhashtag, a friendly warning of DO NOT DISTURB! Let them know a new phase of your life is processing, requiring some respect. The color that describes courage, bravery and a craving for new adventures.
INSPIRATION
Surfing in Morocco
Looking for corals in Egypt
Wild rose
SOLARGEL PROFESSIONAL NAIL POLISH 0.5fl oz/15ml
SolarGel is a 2-step latest-generation nail polish system that uses elements of gel polish to achieve superior shine and give it a gel-like look whithout drying in a lamp. It has a scratch-resistant top coat, providing longer wear time compared to traditional nail polish.
FEATURES:
Up to 10 Days Wear
Incredible glossy gel like shine
3d brush - application as easy as never before