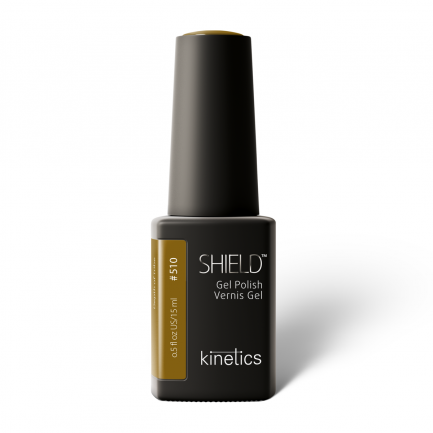 #510 DEPTH OF TRIBE
DESCRIPTION
Upgraded Olive
Fashion is screaming, "Upgrade that nude! Make it special and memorable, maybe even a bit weird looking, but unforgettable." Mark it as done! Here's a supreme fall sensation with deep notes of olive. Same as the depth of your tribe, it's an appreciation for the better things we were asking for.
INSPIRATION:
Fantasy swamp
Fendi olive-green leather coat
Icelandic moss
SHIELD PROFESSIONAL GEL POLISH 0.5 fl oz/15 ml
Shield gel polish is a classic 3-step highly pigmented professional formula with a wide color range. It cures in both UV and LED lamps. All Shield colors are available also in SolarGel Professional Nail Polish formula.