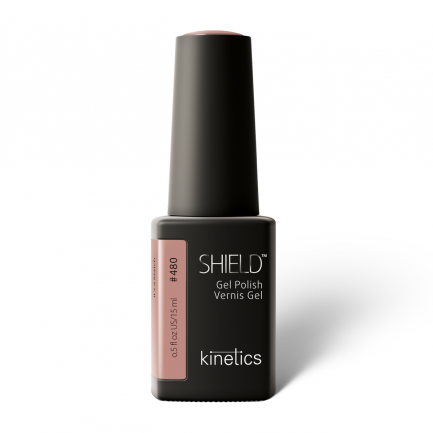 #480 IT'S A MATCH
DESCRIPTION:
Bingo! This neutral bridal nude caramel is for everyone; beautifully minimal perfection.
INSPIRATION:
Relaxing chill-out music playlist
Nature minimalism & simplicity
Rose gold engagement ring
Bridal makeup trial
SHIELD PROFESSIONAL NAIL POLISH 0.5 fl oz/15 ml
Shield gel polish is a classic 3-step highly pigmented professional formula with a wide color range. It cures in both UV and LED lamps. All Shield colors are available also in SolarGel Professional Nail Polish formula.