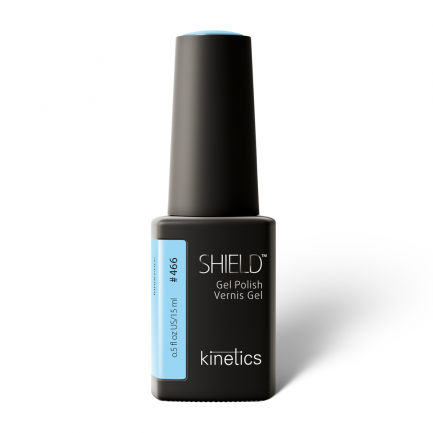 # 466 INNOCENCE
DESCRIPTION
Drop your ocean bath bomb and enjoy calm evening you have deserved long time ago. This color will remind of integrity and honesty of believing in your mindset. This skylight blue shade slows human metabolism and produces a calming effect.
INSPIRATION
Clear blue ocean bubble bath
SHIELD PROFESSIONAL NAIL POLISH 0.5 fl oz/15 ml
Shield gel polish is a classic 3-step highly pigmented professional formula with a wide color range. It cures in both UV and LED lamps. All Shield colors are available also in SolarGel Professional Nail Polish formula.