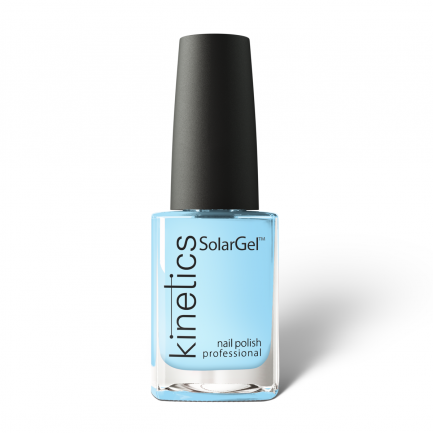 # 466 INNOCENCE
DESCRIPTION
Drop your ocean bath bomb and enjoy calm evening you have deserved long time ago. This color will remind of integrity and honesty of believing in your mindset. This skylight blue shade slows human metabolism and produces a calming effect.
INSPIRATION
Clear blue ocean bubble bath
SOLARGEL PROFESSIONAL NAIL POLISH 0.5fl oz/15ml
SolarGel is a 2-step latest-generation nail polish system that uses elements of gel polish to achieve superior shine and give it a gel-like look whithout drying in a lamp. It has a scratch-resistant top coat, providing longer wear time compared to traditional nail polish.
FEATURES:
Up to 10 Days Wear
Incredible glossy gel like shine
3d brush - application as easy as never before