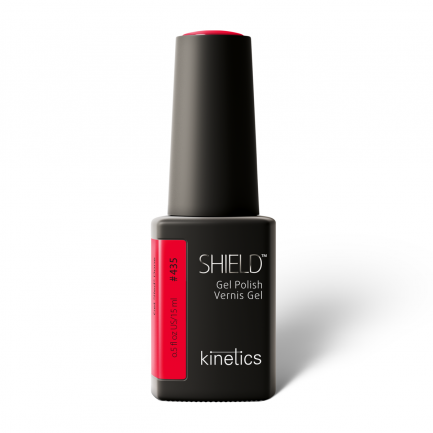 #435 Get *RED* Done
DESCRIPTION
Warning Red
No excuses. This color does not accept inactivities. Just get things done! No drama here, just pay attention and make a clear statement – independent, strong, and feminine, exactly how it should be to accomplish changes! This red inspires desire and creates urgency. Stay noticeable.
INSPIRATION
Warning signs
Hot sauce
Rosie the Riveter
SHIELD PROFESSIONAL NAIL POLISH 0.5 fl oz/15 ml
Shield gel polish is a classic 3-step highly pigmented professional formula with a wide color range. It cures in both UV and LED lamps. All Shield colors are available also in SolarGel Professional Nail Polish formula.