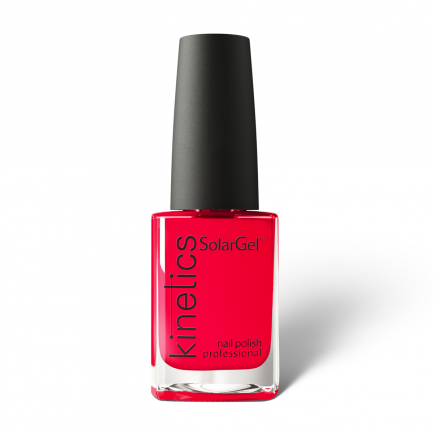 #435 Get *RED* Done
DESCRIPTION
Warning Red
No excuses. This color does not accept inactivities. Just get things done! No drama here, just pay attention and make a clear statement – independent, strong, and feminine, exactly how it should be to accomplish changes! This red inspires desire and creates urgency. Stay noticeable.
INSPIRATION
Warning signs
Hot sauce
Rosie the Riveter
SOLARGEL PROFESSIONAL NAIL POLISH 0.5fl oz/15ml
SolarGel is a 2-step latest-generation nail polish system that uses elements of gel polish to achieve superior shine and give it a gel-like look whithout drying in a lamp. It has a scratch-resistant top coat, providing longer wear time compared to traditional nail polish.
FEATURES:
Up to 10 Days Wear
Incredible glossy gel like shine
3d brush - application as easy as never before