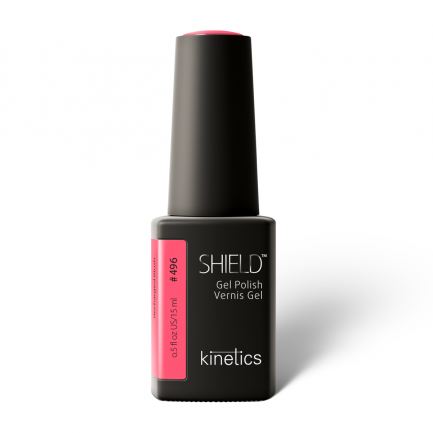 #496 RECHARGED BLUSH
DESCRIPTION
A popular request this season, the king of neon and your new favorite color on nails has been made. You're welcome. The supreme neon blush slightly emits red, somehow orange, and then the hottest pink at the same time. It's a playful color from which emerges must-have vibes and trendy accents – we are offering you recharged blush!
INSPIRATION
Kim Laughton's lights
SHIELD PROFESSIONAL NAIL POLISH 0.5 fl oz/15 ml
Shield gel polish is a classic 3-step highly pigmented professional formula with a wide color range. It cures in both UV and LED lamps. All Shield colors are available also in SolarGel Professional Nail Polish formula.