RARE BLISS | Kineticsbeauty.com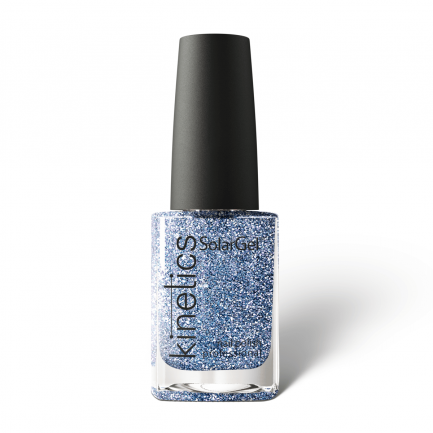 #451 RARE BLISS
DESCRIPTION:
Glimmer blue
Like a rare and unpolished diamond, this shade reflects stunning blinks. It's a rare bliss to catch these sparkles in a bottle. Imagine daylight flashes in an ice cave, reflections equal to high-end crystal balls.
INSPIRATION:
Ice caves
Unpolished crystals
Reflections of disco balls
SOLARGEL PROFESSIONAL NAIL POLISH 0.5fl oz/15ml
SolarGel is a 2-step latest-generation nail polish system that uses elements of gel polish to achieve superior shine and give it a gel-like look whithout drying in a lamp. It has a scratch-resistant top coat, providing longer wear time compared to traditional nail polish.
FEATURES:
Up to 10 Days Wear
Incredible glossy gel like shine
3d brush - application as easy as never before