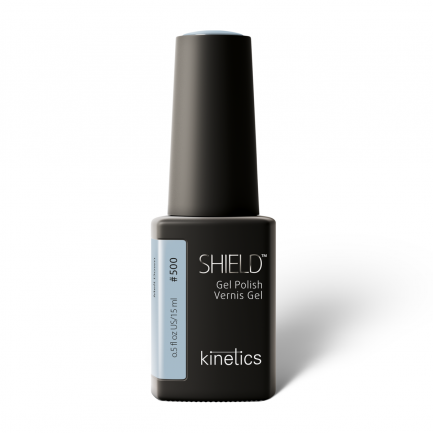 #500 MELT DOWN
DESCRIPTION
This light, slightly greyish blue shade symbolizes the awakening moment when everything is calm again and you can start your development over. As blue is a color of trust and peace, it constantly reassures the one who's wearing it, like melting rock-hard ice becomes a soft, ambient element.
INSPIRATION
Mountain views
SHIELD PROFESSIONAL NAIL POLISH 0.5 fl oz/15 ml
Shield gel polish is a classic 3-step highly pigmented professional formula with a wide color range. It cures in both UV and LED lamps. All Shield colors are available also in SolarGel Professional Nail Polish formula.