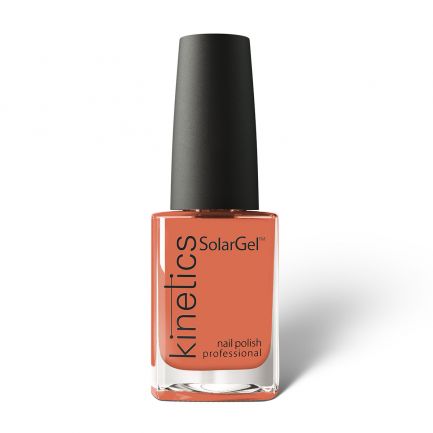 #541 GINGER HINT
DESCRIPTION
Ginger biscuits This spicy red-brown shade that reminds us of ginger biscuits with a slight pinch of cinnamon represents the character of this collection. The sandy reddish color of rust tells us about warm autumn evenings and sunlight that reflects through maple leaves.
INSPIRATION
Ginger biscuits
Maple leaves
Antelope Canyon
SOLARGEL PROFESSIONAL NAIL POLISH 0.5fl oz/15ml
SolarGel is a 2-step latest-generation nail polish system that uses elements of gel polish to achieve superior shine and give it a gel-like look whithout drying in a lamp. It has a scratch-resistant top coat, providing longer wear time compared to traditional nail polish.
FEATURES:
Up to 10 Days Wear
Incredible glossy gel like shine
3d brush - application as easy as never before