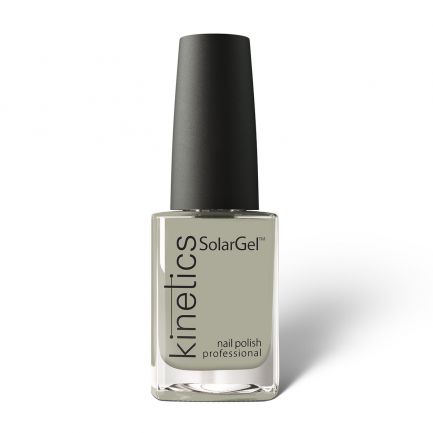 #514 ASH FEELS
DESCRIPTION
Light Ash Grey
One of the collection's neutral shades is this light ash tone. Magnificent fit and gender neutrality let us play a high-fashion game. Feelings of the fine ashes stimulate a sense of balance and tremendous calm in these crazy times when we just want to sit back and enjoy the simple things.
INSPIRATION:
Ashes
Imperfect love
Blurry B&W photos
SOLARGEL PROFESSIONAL NAIL POLISH 0.5fl oz/15ml
SolarGel is a 2-step latest-generation nail polish system that uses elements of gel polish to achieve superior shine and give it a gel-like look whithout drying in a lamp. It has a scratch-resistant top coat, providing longer wear time compared to traditional nail polish.
FEATURES:
Up to 10 Days Wear
Incredible glossy gel like shine
3d brush - application as easy as never before