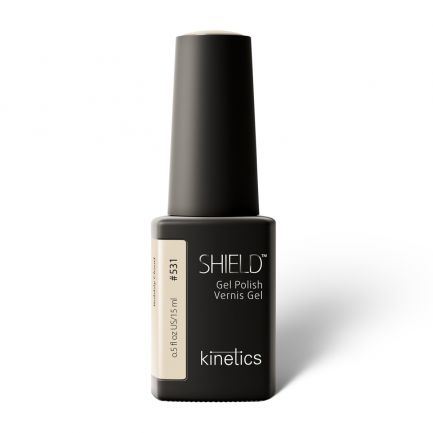 #531 BUBBLY CLOUD
DESCRIPTION
Slightly green light gray
A pretty indescribable shade, this beautiful pale gray with a hint of green reminds us of a fresh morning mist upon the grass. It's like a reflection of something too bright and vibrant, blurry, but exactly to our taste. This serene and healing shade invokes quiet moments, just like clouds after a storm.
INSPIRATIONS
Clouds after a storm
Blurry memories
Morning mist
SHIELD PROFESSIONAL GEL POLISH 0.5 fl oz/15 ml
Shield gel polish is a classic 3-step highly pigmented professional formula with a wide color range. It cures in both UV and LED lamps. All Shield colors are available also in SolarGel Professional Nail Polish formula.