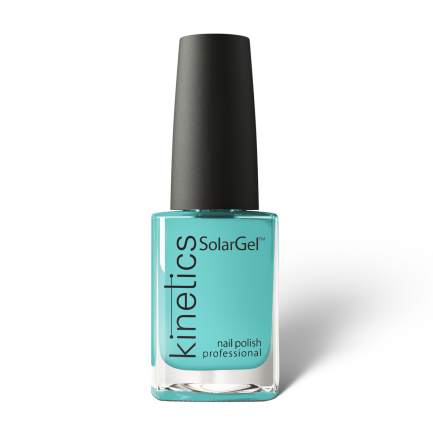 #436 She Fix
DESCRIPTION
Light Turquoise Blue
The shade of trust and loyalty: calming blue. Cool as skies and deep as oceans, the same could be said about our girl gang who founded the SHE FIX movement with this specific shade, promoting the power of ladies in extreme sports. Share your attitude and take responsibility for your own life, as you have imagined wearing this independent shade.
INSPIRATION
Surfing camps
SHE FIX movement
Nomad lifestyle
SOLARGEL PROFESSIONAL NAIL POLISH 0.5fl oz/15ml
SolarGel is a 2-step latest-generation nail polish system that uses elements of gel polish to achieve superior shine and give it a gel-like look whithout drying in a lamp. It has a scratch-resistant top coat, providing longer wear time compared to traditional nail polish.
FEATURES:
Up to 10 Days Wear
Incredible glossy gel like shine
3d brush - application as easy as never before