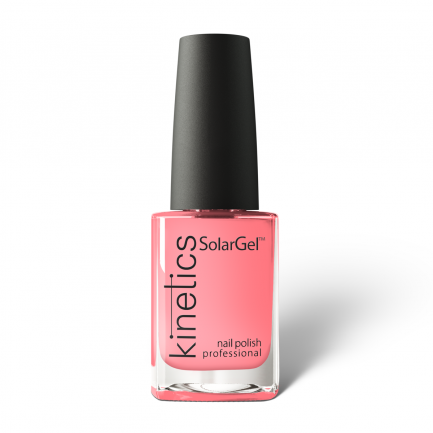 #432 Adrenaline Blush
DESCRIPTION
Peach Pink
Use the healing energy of this color for your own good. The color of sensitivity shows your inner struggles and how feminine you actually are by challenging yourself. Don't hide that adrenaline blush on your cheeks that fits so good on you.
INSPIRATION
Blushing peach
Workout cheeks
Heyday blooms
SOLARGEL PROFESSIONAL NAIL POLISH 0.5fl oz/15ml
SolarGel is a 2-step latest-generation nail polish system that uses elements of gel polish to achieve superior shine and give it a gel-like look whithout drying in a lamp. It has a scratch-resistant top coat, providing longer wear time compared to traditional nail polish.
FEATURES:
Up to 10 Days Wear
Incredible glossy gel like shine
3d brush - application as easy as never before