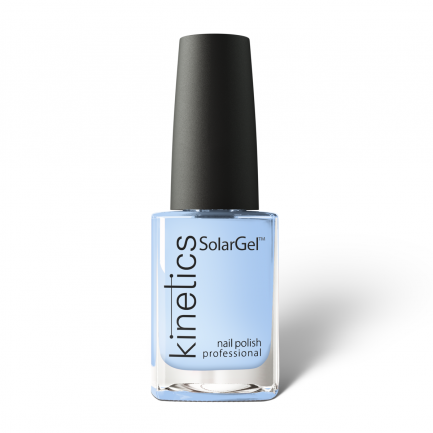 #427 Error 404
DESCRIPTION
Dusty Sky Blue
It is time to breathe in some fresh spring air. Do you feel it? Find your harmony and inner peace on a daily basis. Although errors will affect us pretty deeply, we are just humans who make mistakes, and that is ok. Get your lesson out of it. It makes us more mature and smarter. Don't be afraid of mistakes; often they lead to new victories.
INSPIRATION
Clear blue sky
Color of harmony
Blue lace agate
SOLARGEL PROFESSIONAL NAIL POLISH 0.5fl oz/15ml
SolarGel is a 2-step latest-generation nail polish system that uses elements of gel polish to achieve superior shine and give it a gel-like look whithout drying in a lamp. It has a scratch-resistant top coat, providing longer wear time compared to traditional nail polish.
FEATURES:
Up to 10 Days Wear
Incredible glossy gel like shine
3d brush - application as easy as never before