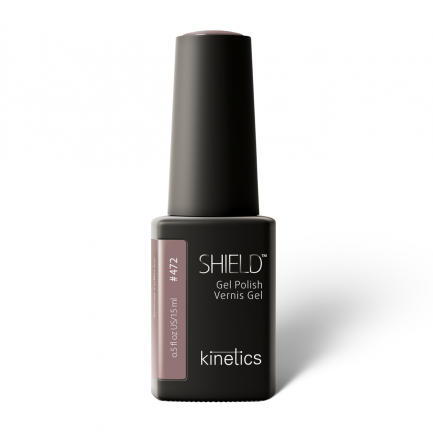 # 472 SORROW COLLECTOR
DESCRIPTION
Sensual and warm, down to Earth shade that requires genuine matching. It is timeless as an old notebook, filled with summer memories, same as collector keeps the beauty of collection safe, even of sorrows sometimes.
INSPIRATION
Clay sculptures
SHIELD PROFESSIONAL NAIL POLISH 0.5 fl oz/15 ml
Shield gel polish is a classic 3-step highly pigmented professional formula with a wide color range. It cures in both UV and LED lamps. All Shield colors are available also in SolarGel Professional Nail Polish formula.